Addressing Keyboard Issues on Eligible Macs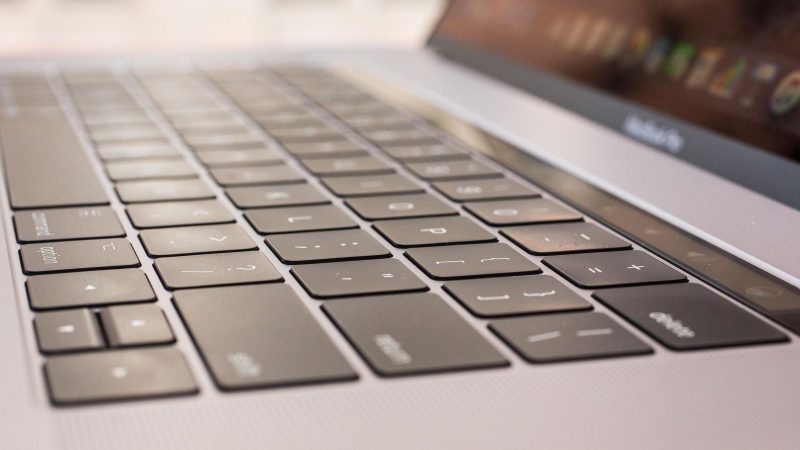 Believe it or not, even Apple products may have some issues at some point, and it seems that Apple has determined that some of the keyboards in some MacBook and MacBook Pro models may exhibit some strange behaviors. They may have letters or characters all of a sudden appear when you're not expecting them. Certain letters or characters may not appear at all, or keys may have that sticky feeling where they don't respond in the way that they should.
If this is the case with your MacBook or MacBook Pro model, Apple authorized service providers will service your MacBook and MacBook Pro model for free of charge if it's eligible. The type of service that they may give you will depend on what they find from an examination and it may involve a replacement of some of the keys or even the whole keyboard. Following is a list of eligible models that may qualify for keyboard replacement:
MacBook Retina 12 inch early 2015, early 2016, or early 2017 models
MacBook Pro 13 inch, two thunderbolt three ports 2016 or 2017 models
MacBook Pro 13 inch with four thunderbolt three ports 2016 or 2017 models
MacBook Pro 15 inch 2016 or 2017 models
If you are not sure if your computer is one of these models and you want to know if it's eligible for this program, go to the Apple menu from your device, then click About this Mac. Here, you will find the model of your Mac. You should know that only the Mac notebooks listed above are eligible for this program.
The service process
There are a few different options available for servicing your Mac. Your MacBook or MacBook Pro will go through an examination process before any services are rendered to make sure that it is eligible for the program. After your keyboard is examined, Apple will find out whether the whole keyboard need to replaced or just some of the keys that are having issues.

The time for the turnaround for the repair will vary depending on the type of service that is rendered to your MacBook or MacBook Pro's keyboard. To start the process, you can find an authorized Apple service provider. You can also make an appointment at the Apple retail store of your choice. Alternately, you can mail your device to the Apple repair center. To prepare your unit for service it's a good idea to back up your data. You must note that if your MacBook or MacBook Pro has any other damage that would stop the service provider from being able to repair your MacBook, they will have to repair that first. If that is the case, there may be a cost associated with the repair of the other, non-keyboard related issue.
How to back up your Mac
Did you know that your Mac complex system to do automatic backups? Mac makes it easier with time machine. All you have to do is turn on Time Machine and connect an external drive. Time Machine will make automatic backups for you, so you can recover any files that may be lost on your Mac unexpectedly.
There are also other methods to back up your Mac. You can store all of your contacts on iCloud. Your device comes with 5 GB of free storage on iCloud, and if you need more storage than that you can always upgrade. You can use iCloud to back up your photos, music documents, or any other files that you wish. The benefit of this service is that you can use your files from different devices if you have it backed up in iCloud.

It's a good idea for you to have your eligible device checked out while they are offering to repair it for free. If you have always wondered why a certain key on your keyboards tends to stick, Apple will take care of that for you so you don't have to deal with the minor irritation this may cause you from time to time. Apple plans to take care of the keyboard issues associated with some of their Mac and MacBook Pros, which makes them pretty top notch in my book.