A Collection of Essential iPhone 8 Tricks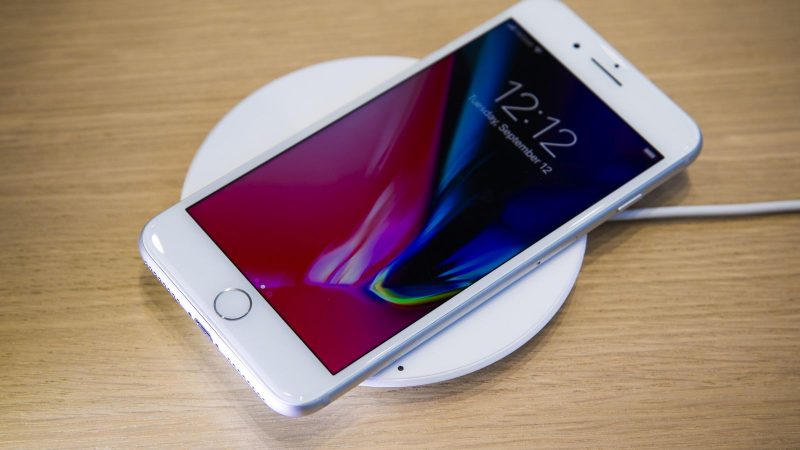 We're back with a new collection of tips and tricks to help you get the most out of your new Apple phone- the iPhone 8 series. You will want to grab your iPhone 8 or iPhone 8 Plus and try these tips out right away. Let's dig in!
Adjust the keyboard
Both the iPhone 8 and the 8 plus are huge phones. For those of us with small hands, it can be a challenge to type one-handed on these mammoth devices. Apple has a solution for that problem. If you will press and hold the emoji button on your keyboard there will be three icons that come up. There will be a current standard keyboard, a left-hand side keyboard, and a right-hand side keyboard. This will change the orientation of the keyboard to the side of your choice making it easier for you to type one handed if that is your preference.
Drag-and-drop inside apps
Even though iPhones don't offer the ability to drag and drop between apps, you can drag-and-drop inside Apple's apps. That means you can drag an attachment in mail into a brand-new message, for example. Try it out! This may simplify tasks for you.
Scan QR codes
I'm sure you probably just assumed iPhones have been doing this already since everybody and their grandma can scan QR codes with their phones, but you would be wrong. Apple has been innovating for many different uses, but they are super late to the QR code bandwagon. However, Apple now makes it easy to scan QR codes in the iPhone 8 and 8 plus. When you scan a QR code, your iPhone 8 will automatically recognize the code and send you to the link address in Safari or do whatever else the code is designed for. It's about time, Apple!
Cordless charging
One of the most talked-about features of the new iPhone 8 and iPhone 8 plus is the fact that it can charge without cords. You can charge them on a Qi compatible pad. The charging does take longer than it would if you charge using a cable, but it's a lot more convenient for most users. Who wants to be tethered to the wall while charging their phone? No one!
Camera tips and tricks
The camera of the new iPhone 8 and 8 plus is amazing. You can shoot 4k at 30 frames per second by default, but you also can adjust that setting if you want to boost it to another level. Of course, the higher the resolution you choose, the more space you will take up with your video. The fact that Apple allows you to change the resolution on the new iPhone 8 and 8 plus is pretty extraordinary. You can enjoy a whole new level of video recording.
Another talked about feature of the new iPhone 8 plus is that you can change the lighting in portrait mode. This is a feature for the iPhone 8 plus only, so many people have opted to get the 8 plus just for this feature. The iPhone 8 plus has a new portrait mode where you can change the lighting options from different studio lighting and stage lighting choices. The magic happens instantaneously, and original data is saved so you can revert to the original picture if you change your mind later on.
Yet another feature of the iPhone 8 and 8 plus camera is AR also known as augmented reality for those who are not hip to the term. Other devices allow you to have AR experiences as well, but the iPhone 8 and 8 plus will give you the best experience with their newest handsets. AR is so much fun and an amazing glimpse into the future which you get to experience on the new iPhone and iPhone 8 plus at a level higher than other comparable devices.
Shared storage
Perhaps you have a generous soul. If you are so inclined you can share your iCloud space with family members. This is a good option for big families. You simply enable this ability in your phone's settings. Although your space is shared, your files are still secret. So you don't have to worry about anyone getting all up in your business like (some) family members love to.
There are so many more features available in the new iPhone 8 and 8 plus that you will have to just take the time to discover. Apple seems to have really thought of everything that a user could want or need and included it in the iPhone 8 and 8 plus.