How to Backup iPhone 5/5s Contacts to a Computer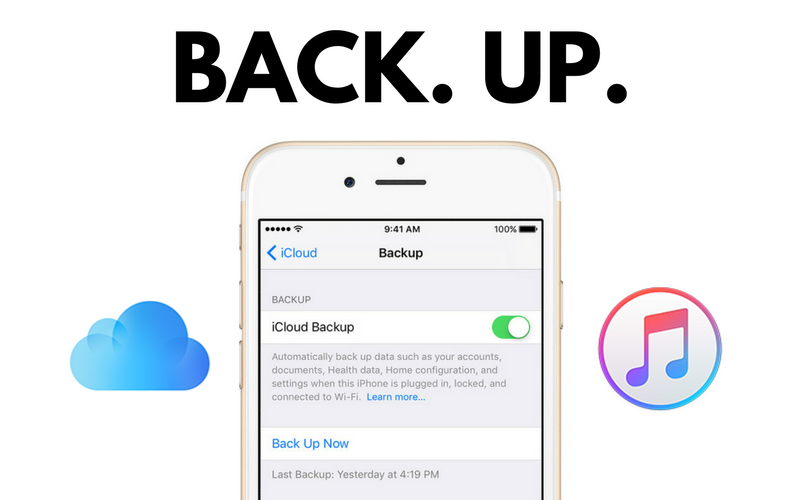 If you've ever had an issue with your phone where it somehow got damaged unexpectedly, you know how devastating it can be to lose all your important information and contacts. It is so important to back-up your contacts to a computer. There are at least three different methods to do this with your iPhone 5/5s. Read about the different back-up options available, choose one, and preserve your information! You never know when your phone will suffer some sort of accident like being dropped under water or falling from a high height. If you are backed-up, you won't have to worry about losing any valuable or important information.
Backup your iPhone 5 or 5s to iTunes on your Computer
Many people use iTunes to back up their iPhone 5 or 5s. iTunes can be used to create a full backup of your iPhone 5's contents as well as your personal contacts. To do this, you must run iTunes on your computer after you have connected your iPhone to your computer. Next, click the Device tab and then select Back Up Now, which is under Summary. This will create a back-up of your settings and iPhone data on your computer.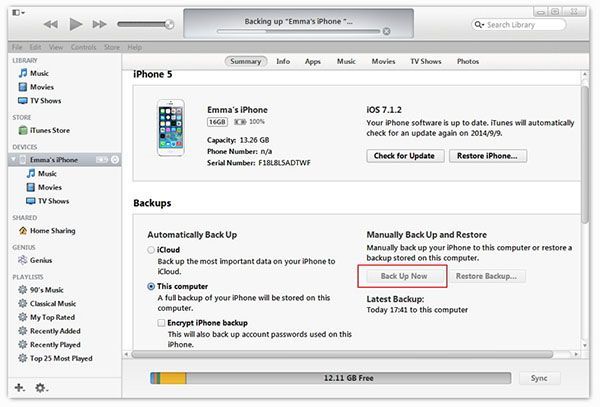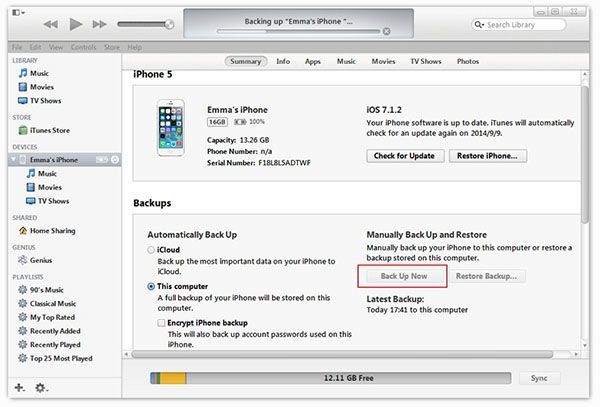 Backup your iPhone 5 or 5s to iCloud on your Computer
Another way you can back up your iPhone 5 is to back it up with iCloud. This will mean that your contacts will be stored safely in iCloud instead of on your computer hard drive. If your contacts are stored this way, you can access them without having to be on any one specific computer. This is a good option because if your computer's hard drive crashes, you can still have access to your contacts by simply logging into your iCloud account.
To create a back-up of your iPhone contacts, log into iCloud on your iPhone. Then, select Settings and iCloud. Make sure you turn on Contacts. Choose Backup, then Enable iCloud Backup. Finally, tap Back Up Now and you are all done.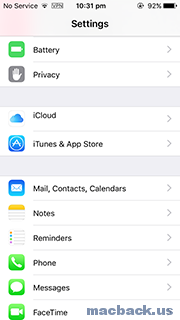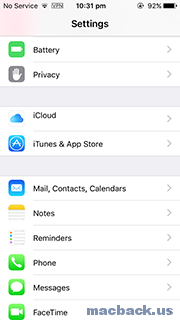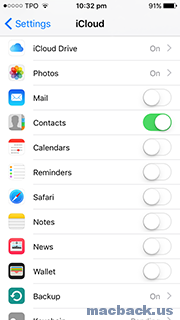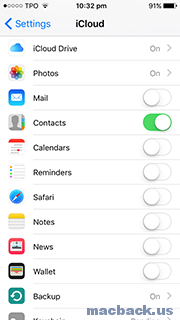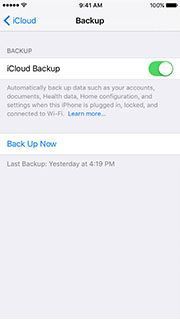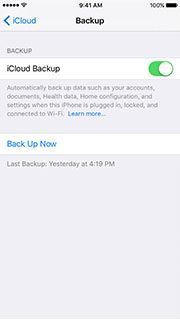 Backup your iPhone 5 or 5s with an App
One final way to back up your iPhone 5 or 5s is to use a program that you can purchase to do the task. There are several different applications that are available to help backup your information, both free and paid. If you don't mind spending the money for a program that you won't use very often, you can do so. However, most people would rather use iTunes or iCloud since they offer use for other things besides simply backing up information.
Which option is best for you?
It's good to know that iCloud is available and accessible on any computer, tablet, or even iPhone you have access to. This means that you will have access to your information and contacts across devices.
With iTunes, you don't have to worry about paying for storage. With iCloud, users must pay a fee for storage after they use up their allotted free amount.
The option that is best for you depends mostly on what your preferences are. Are you a bigger fan of iCloud or iTunes? Do you want to pay for a program that you might not use very often? The choice is yours.