How to use Apple Pay on iPhone 6/6S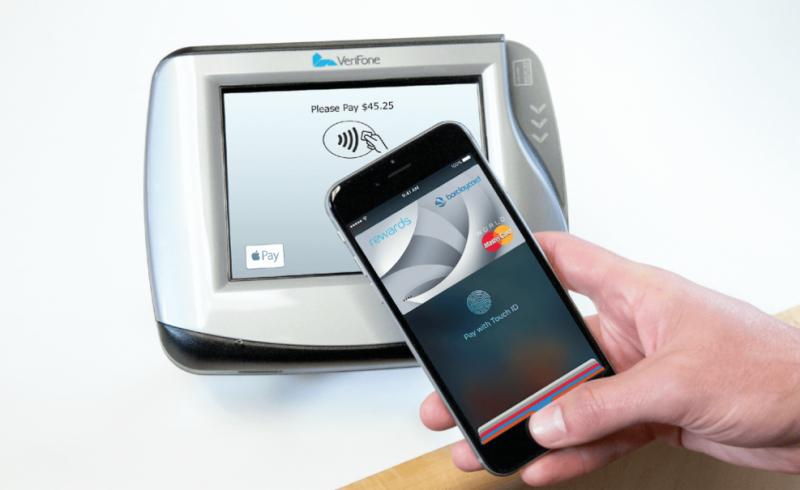 Apple will always have its die-hard fans who love everything about the brand, but they are also drawing new fans with the Apple Pay feature. Apple pay is available in the U.S., Canada, UK, China, and Australia. Apparently, people don't like to carry around wallets anymore if they don't have to. Until pupil scanners or fingerprint scanners are placed in stores to make payments, we will can enjoy using Apple Pay.
What is Apple pay? It's Apple's service of mobile payments. It allows users the ability to store all their debit and credit card info securely while giving them the ability to pay online through apps on a variety of Apple phones and even other Apple devices like the iPad, iPad Air, iPad Mini, and many other Apple devices. Since credit card information is on the actual device and never leaves to be synced to the cloud, it is a safe way to pay. Single use tokens are given to retailers so they never get access to real credit card information. The way it works is really techie and probably would bore most people. Suffice it to say- Apple pay is awesome.
Apple Pay can be used in-stores and online. There are many, many newer Apple devices which support Apple Pay including the new iPhone 6 and 6S. You will have to set it up on your iPhone 6 or 6S initially and that involves going through your bank for authorization.
How to add Apple Pay to iPhone 6/6S
It's simple to add your iTunes debit and/or credit card to Apple Pay. To begin, launch the Passbook app that is usually located on the Home screen. The + button will be revealed once you swipe down. Tap on it and enter the chosen card's security code that's found on the back of the card. Your bank will need to authorize the card and then you simply accept the obligatory terms and conditions. If you want to setup additional debit or credit cards, follow the same steps above. It's a good idea to go ahead and put in all your credit and debit cards that you use regularly in case you want to have options to change them out when you are paying in-store or online. If you don't add any other cards, you can only pay with the one that you have entered.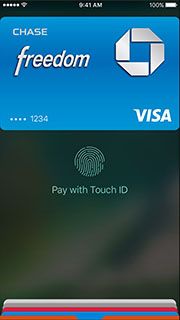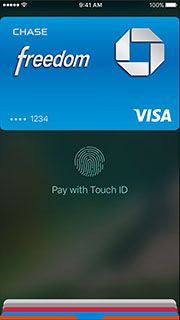 Using iPhone 6 or 6S with Apple Pay in Stores
When it comes time to use your Apple Pay in stores, it is simple to do so on your iPhone 6 or 6S. You will have a card set as your default card in Apple Pay. To use this card, simply rest your finger on the Touch ID and hold your phone close to the contactless readers. You will see a Done and a check mark.
If you want to pay with an alternate card which you set up on your Apple Pay, you hold your iPhone 6 or 6S close to the reader but don't place your finger on the Touch ID. When the default card is shown, tap it and then tap on the card you'd rather use. Once you have selected your preferred card, click on Touch ID to issue payment.
Using Apple Pay is quick and easy. If you have an Apple device with Apple Pay capabilities, you might want to consider using it to make purchases in the future. Once you get it set up once, which is not too difficult, you can use it until you've spent all your money if you want. It's also a secure method of paying for purchases, so you don't have to worry about your personal information getting into the wrong hands.